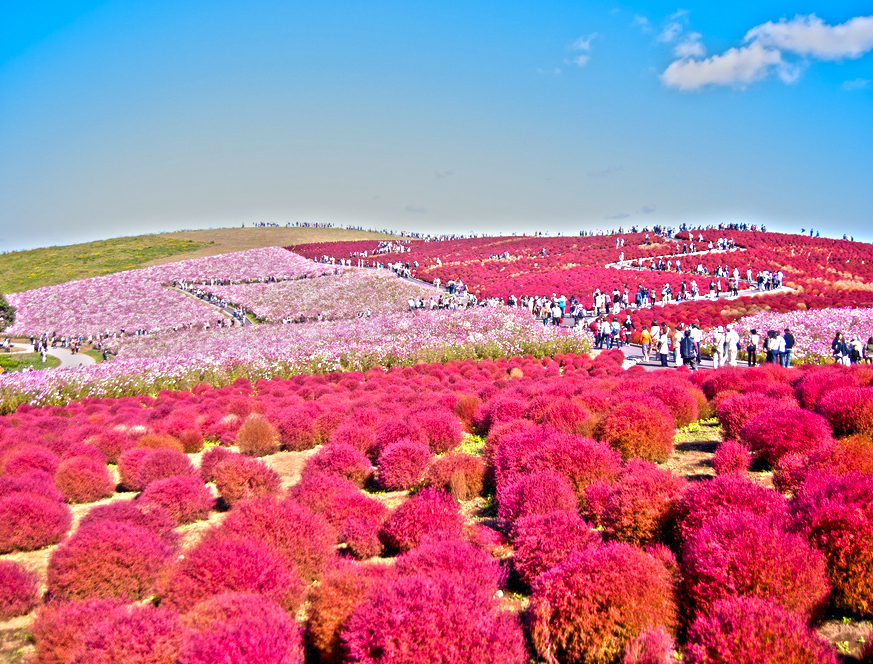 It's a kaleidoscope of colors colliding and complimenting, painting a blossoming landscape along the fields and hills in Hitachinaka, Ibaraki, Japan. The Hitachi Seaside Park is a sprawling 190 hectares (that's the size of slightly over 126 soccer fields) sprinkled with over millions of blooming flowers throughout the year.
One of the most striking blossoms you'd find here is the Nemophila (also known as Baby blue-eyes), all 4.5 million of these translucent pale blue blooms bobbing with the spring winds, earning them the nickname of "Nemophila Harmony". If you stand at the edge of the field of these baby blue-eyes, you'll see a sea of blue spreading far out into the horizon, almost blending with the equally blue spring skies.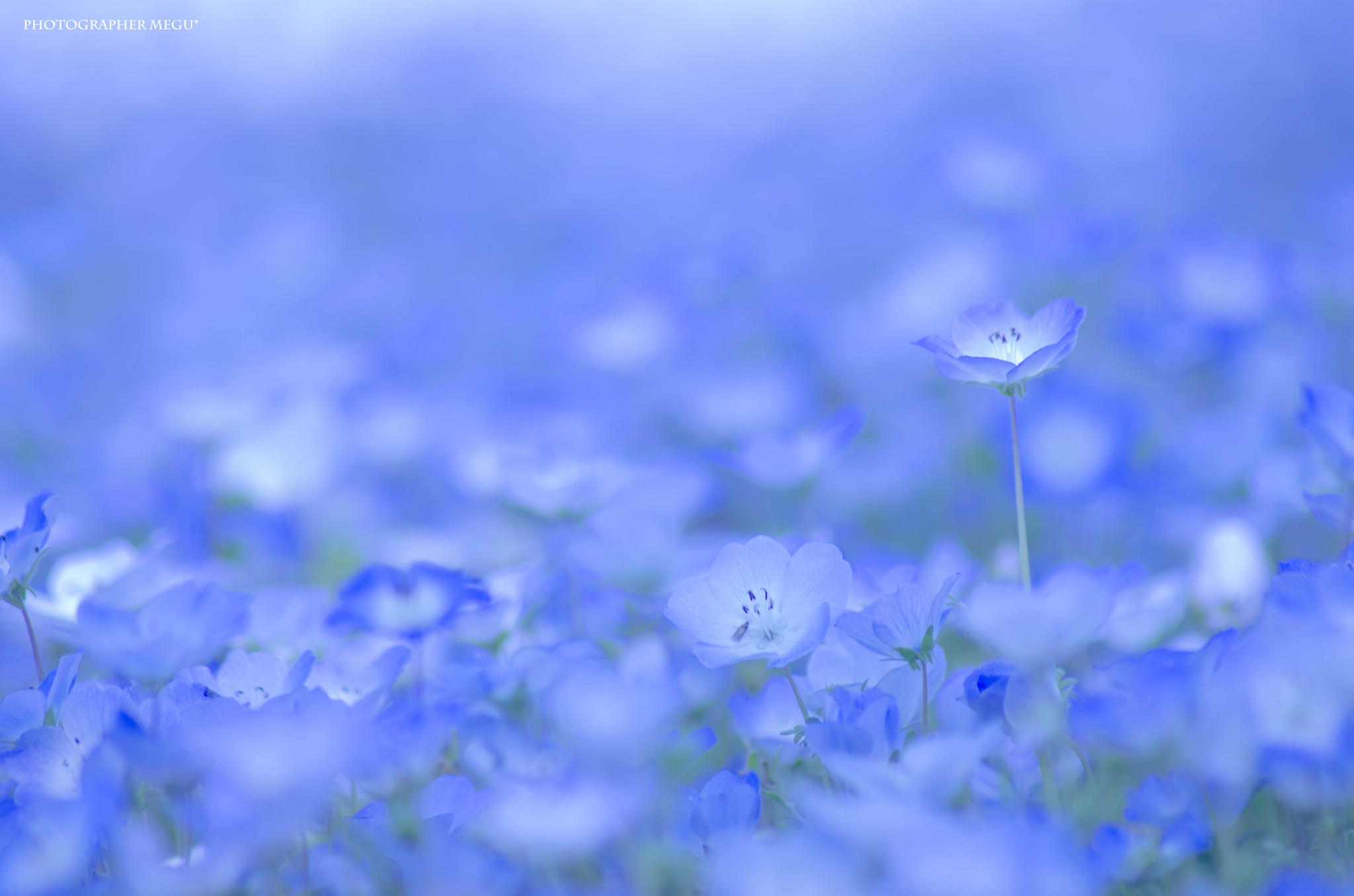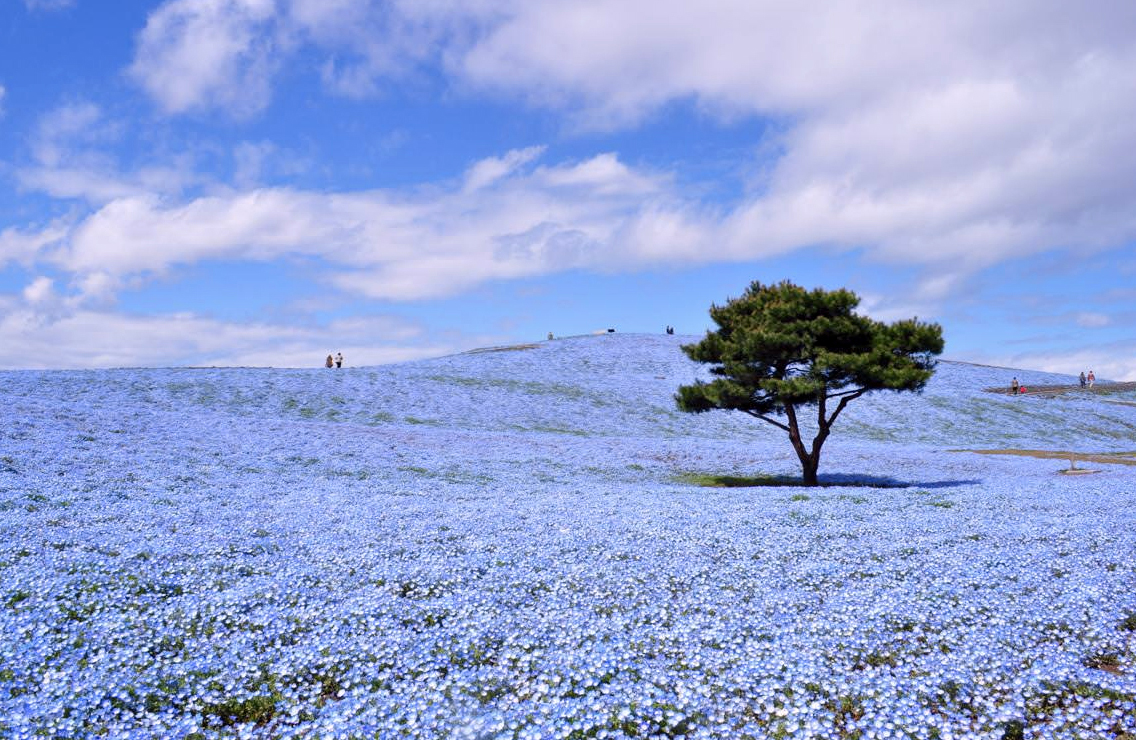 Apart from this calming sight, the park is also home to a million daffodils, 170 varieties of tulips and a large number of flower species.  Another unusual sight is the field of Kochia (Bassia) flowers during autumn in various shades of red, popping up all over like giant colored cotton balls. Their colors change depending on the season. Spring will see them in vivid hues of green while they turn crimson in autumn.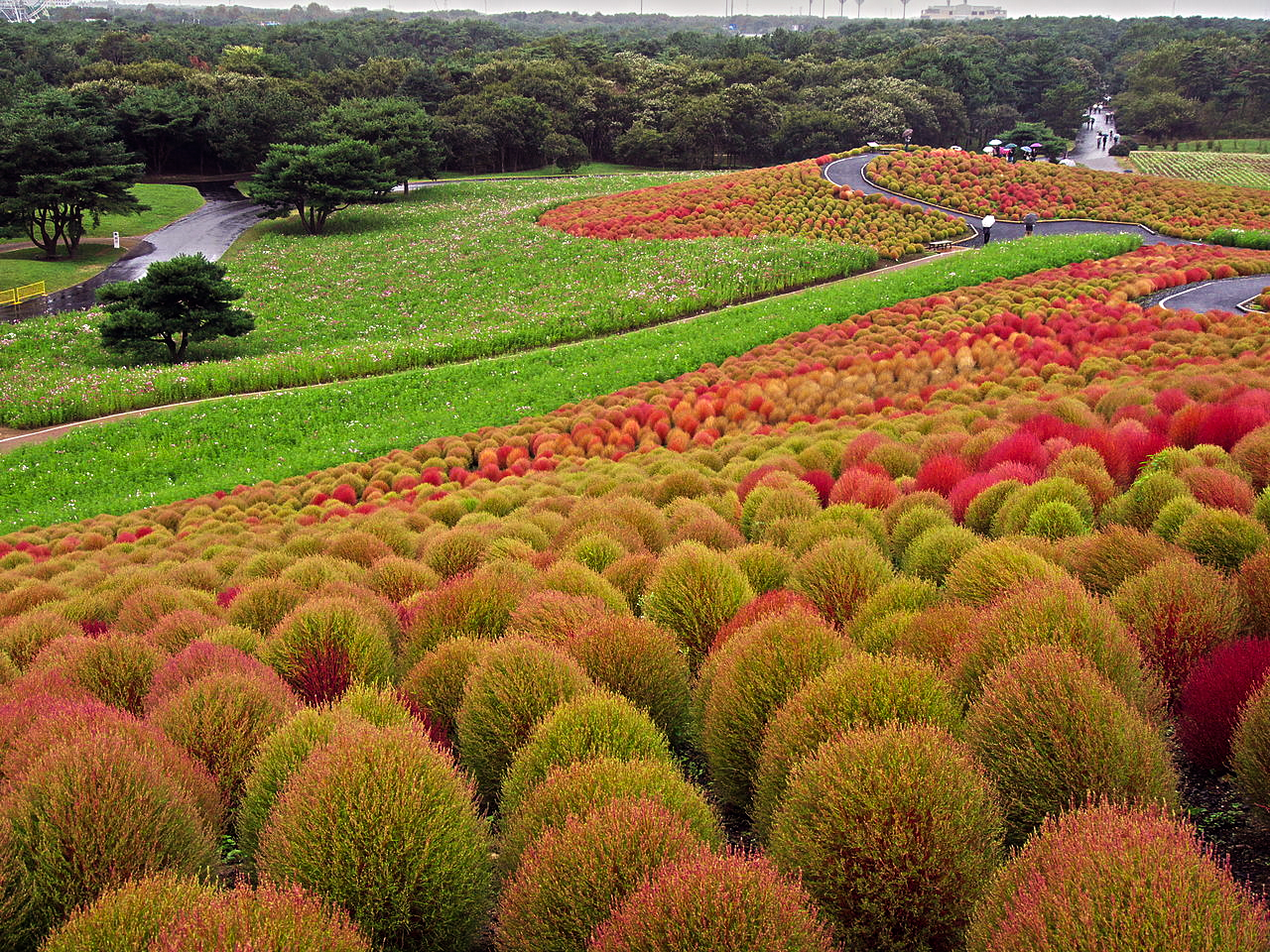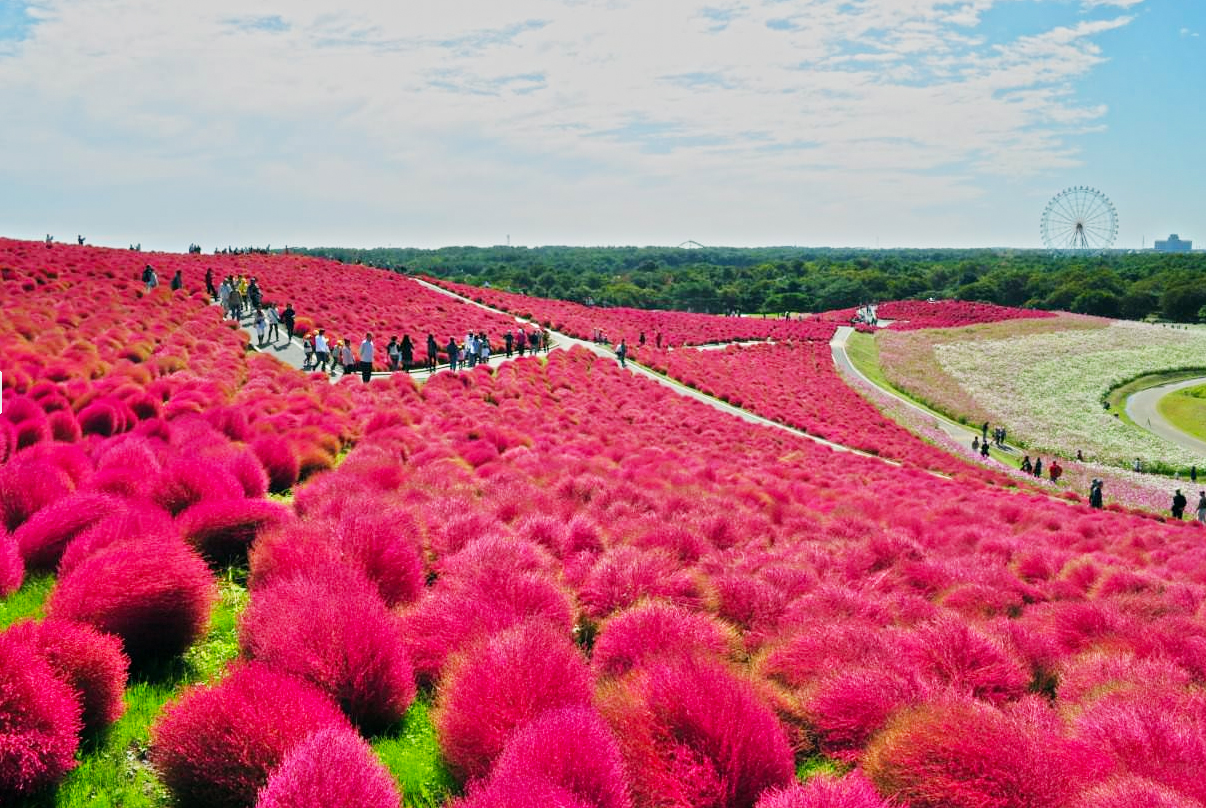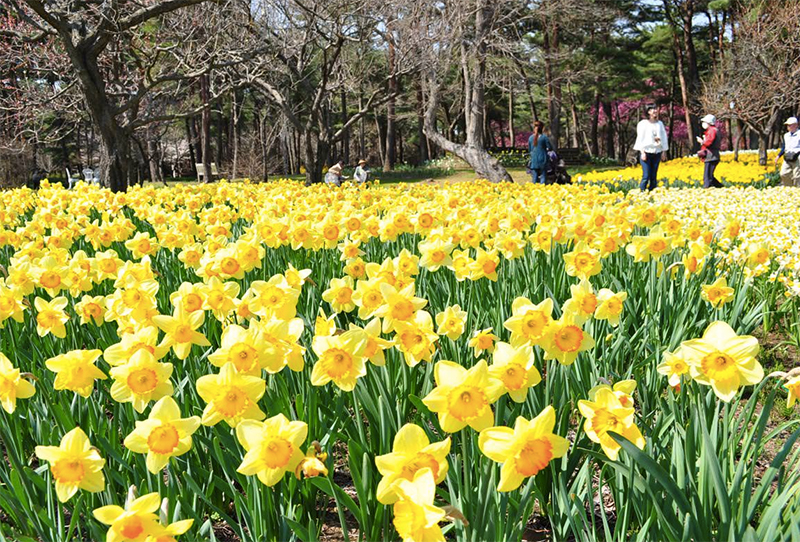 Then, of course, there are the rivers of tulips, in all colors imaginable. Planted in winding rows, it's hard not to squeal in delight at this enchanting display. You would think all the world's tulips have been transplanted here.
Tip: because of the sheer number of flowers and flower types, each season or even month, will offer you a different experience. If you wish to catch certain flowers in bloom, you should check out their flower calendar to determine when to visit.
Not all kids are into ooh-ing and aah-ing at a million and one flowers. If you're bringing kids along, there're activities for them too, at the small amusement area called the Pleasure Garden within the park. There's a giant Ferris Wheel, coaster a water-themed area and 20 more attractions. The little ones would be spoilt for choice.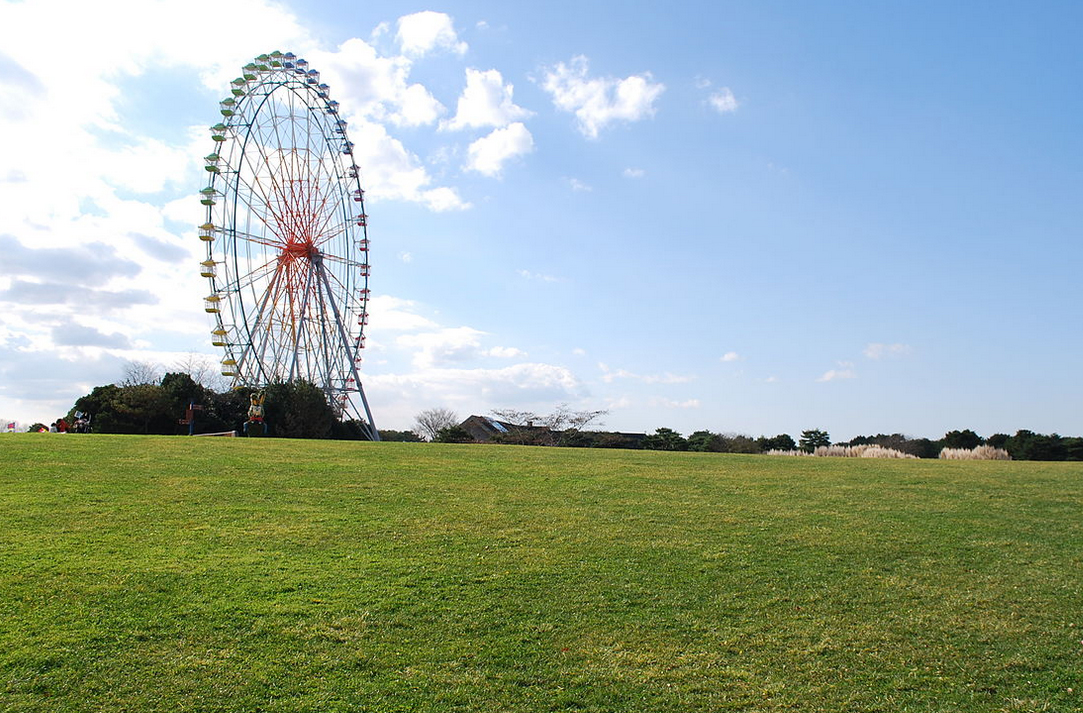 Note: Admission to the park is 410 yen for adults and 80 yen for children ages 7 to 14. Kids 6 and under enter for free.
Picture source: Wikipedia, Pinterest, Flickr
Facebook Comments
comments