For most part of the year, it looks just like other rivers, a bed of rocks beneath a blanket of dull mosses under a steady, clear current. But for a fleeting period every year, the river explodes into vivid shades of yellow, blue, green, black and especially red, earning it the label of "the world's most beautiful river".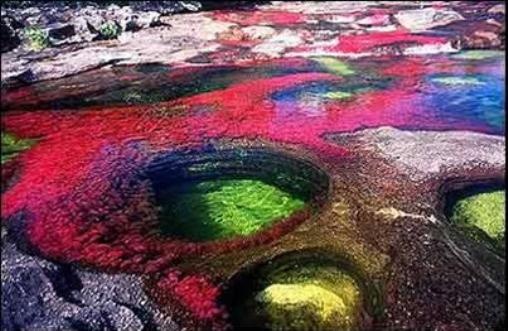 The Caño Cristales River nestled in the Serrania de la Macarena, province of Meta, Colombia earns part of its magical appearance to the striking red aquatic Macarenia clavigera plant that gather at the bottom of its riverbed. The stars are aligned during the transition between the wet and dry seasons and when the right water level blends with the Macarenia clavigera. When mixed with the yellow sand, green moss and swirled with the blue water, the river becomes a concoction of a million shades that shifts every second.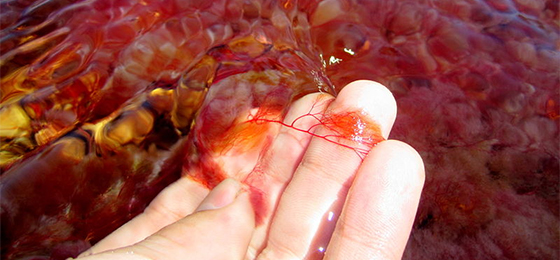 The road to this paradise isn't the easiest. At a remote area unreachable by road, you'd need to fly into the nearby town of La Macarena before journeying into the "Serrania de la Macarena," the national park in which Caño Cristales calls home.
Once at the park, it's a string of incredible sights with stirring rapids, gushing waterfalls and rippling streams against a backdrop of tepuis, or a tabletop mountain splashed with unexplored rock paintings. For a brief period, the site was shut off from tourists due to guerrilla activity in the region. It reopened in 2009 and today, several Colombian Tourist Agencies accept bookings to fly to La Macarena. The river can be reached on horseback or by foot with a guided tour. Overnight stays are not allowed.
Tip: The best period to gaze into the kaleidoscope of colors is between September and November.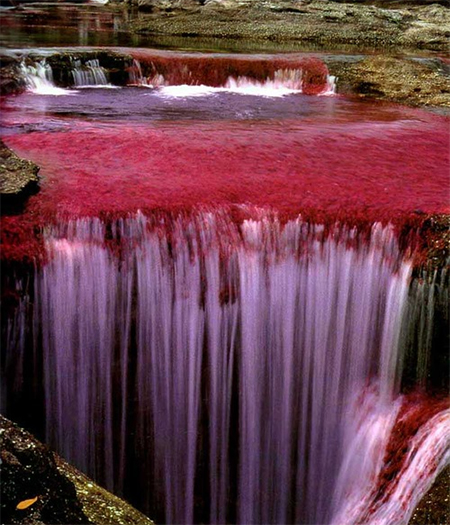 Facebook Comments
comments