It's a vision of well sculpted greenery, glowing beneath the piercing sky. This is the Sacred Valley of the Incas, also known as the Urubamba Valley in the Andes of Peru, on the fringe of the Inca capital of Cusco and the ancient city of Machu Picchu.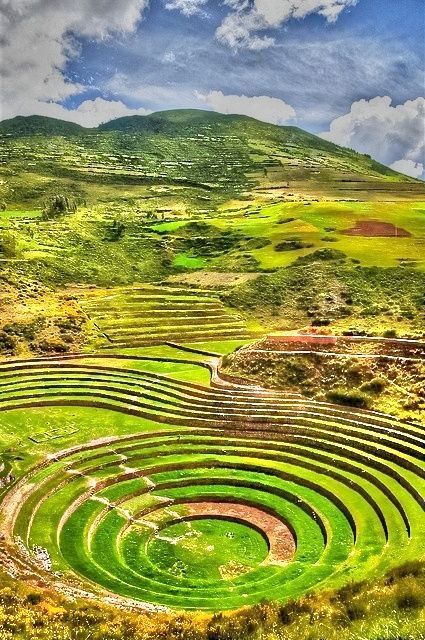 Often referred to as the "Valley of Yucay", it was the heartland of the Inca Empire. The valley took shape from the Urubamba River and earned the label of the Sacred Valley because it houses some of the best land in the region, thanks to its geographical and climatic qualities. Surrounding the valley are adjoining valleys and gorges, with a number of beautiful Inca ruins.
You can experience the Sacred Valley on a guided tour, which uses local guides to give insights to the visual feast, adding depth to your visit. Most visitors visit the valley from the nearby city of Cuscu, and end off with a stopover to Machu Picchu. At the valley, visit the assembly of small villages and archaeological sites, and get a glimpse into the daily Peruvian life and what it was like at the height of the once-glorious Inca Empire. You can also get to witness centuries-old traditions and festivals.
Tip: Shades and comfy shoes are your best friends on the trip to the valley.
Have you been to the Sacred Valley before and have your breath taken away?
Facebook Comments
comments